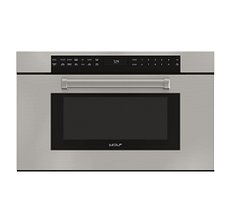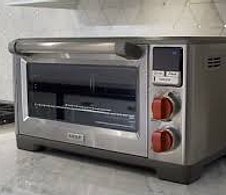 Burning odors tend to signify melting electrical wiring. This is an issue that calls for fast professional attention, no two ways about it. Don't forget about conspicuous buzzing noises, either. If you hear unusual buzzing noises, that could point to a turntable that's no longer working. It could also point to a turntable that's on the verge of breakdown.
These things all signify possible microwave issues. That's why it is so critical to call technicians right away, whenever you have noticed that your microwave is malfunctioning.
As other appliances sometimes Wolf microwaves may have some issues after a while. Here are some of the signs that may suggest that something is wrong with your Wolf microwave oven and its operations:
With Subzero and Wolf Services you may not have to purchase a new microwave no matter how old yours is. We can fix all problems Wolf microwaves may have.
Invite one of certified technician from Sub-zero and Wolf Services and join thousands of happy customers all around New York City. Results are very satisfying!
Call us today to schedule your Wolf microwave service or repair!
SERVICE AREAS OF
SUB-ZERO AND WOLF SERVICES
Manhattan (Lower East Side, Civil District, Tribeca, Financial District, Battery Park City, East Village, West Village, Greenwich Village, SoHo, Bowery, Midtown, Upper East Side, Upper West Side, Harlem, Hells Kitchen, Chelsea, Union Square, Gramercy Park and others)
Brooklyn (Williamsburg, Park Slope, Brooklyn Heights, Dumbo, Fort Greene, Crown Heights, Bay Ridge, Greenpoint, Carrol Gardens, Cobble Hills, Downtown Brooklyn, Flatbush, Prospect Heights, Boerum Hill, Bedford-Stuyvesant and others)
Queens (Long Island City, Astoria, Woodside, Sunnyside, Forest Hills, Rego Park, Jackson Heights, Kew Gardents, Flushing, Fresh Meadows, Jamaica Estate and others)
Staten Island, Bronx, Nassau country and Westchester County.
Is your microwave no longer able to heat your food well?
Do you smell anything unusual when you try to use your microwave oven?
Do you smell anything that reminds you of burning?
Is control panel (touchpad) not working?
Is microwave plate not spinning?
Is microwave light not turning on during operation?
Is microwave louder and noisier than usual?
Is microwave turning on by itself?
TYPES OF WOLF MICROWAVES WE SERVICE
Wolf built-in microwaves

Wolf undercounter microwaves
Wolf countertop microwaves

Wolf microwave drawers
SYMPTOMS OF WOLF MICROWAVE PROBLEMS
WOLF MICROWAVE PROBLEMS WE SOLVE
Wolf microwave won't turn on
Wolf microwave won't heat up
Wolf microwave door won't open
Wolf microwave making annoying loud noise
Wolf microwave tripping the circuit breaker
Wolf microwave cutting out
Wolf microwave has electric shortage
Wolf microwave sparking or arcing
Wolf microwave door won't close

Wolf microwave fan not working

Wolf microwave light bulb not working

Wolf microwave turns on by itself

Wolf microwave display not working

Wolf microwave stops after a few seconds

Wolf microwave tray won't spin

And many more
WOLF MICROWAVE PARTS WE REPLACE
Cooking is a breeze and a time saver with a microwave oven. They make it easy to heat or re-heat meals, make popcorn and quickly warm beverages. The new inverter technology helps to evenly heat anything from breakfast foods to dinner meals. When your microwave no longer works correctly or has completely stopped working it could take hours instead of minutes to prepare a meal on the stove or oven.
Microwaves vary in quality but eventually all of them will need to be repaired, just some sooner than others.
Wolf is a brand that makes world-class microwave ovens. If you're on the lookout for a sturdy and dependable microwave oven that can quickly and efficiently heat your meals, then you can't go wrong with this acclaimed manufacturer.
It is important to have your microwave repaired by a professional to avoid further damage if someone without the know-how tampers with it. Therefore be careful when you choose a repair company for your appliances.
If you are looking for a microwave oven repair service, look no further than Sub-zero and Wolf Services. We provide our customers with fast, reliable and affordable oven repair usually the same day you request.
Subzero and Wolf Service will send a microwave repair technician to your home to diagnose the problem, give you a quote, order the necessary parts and have it working as good as new in a very short time.
Oven convection motor
High voltage diodes
High voltage capacitor
Wolf oven fan motor
Oven noise filter
Oven magnetron
High voltage transformer
Power control board
Control panel elements
Switches
High voltage fuses
Fuse board
Door switches
Microwave turntable motors
Printed circuit boards (PCBs)
LCD board
Light bulbs
Door lever and locks
Resistors and fuses
Electrolytic capacitors
Display modules
Display boards
Touch screens
And many more
WE WILL PROVE WE ARE DIFFERENT
NEED YOUR MICROWAVE REPAIRED?
WHY CHOOSE
SUB-ZERO AND WOLF SERVICES
Over 15 years of experience in the industry

Certified, trained and insured technicians

Flat rate pricing (No hourly rates, no extra charges for late or extra hours or weekends)

Same day repair services

90 percent of repairs done on initial visit

Flexible and convenient appointments

Profesional 24/7 customer service

No payment until your appliance is fixed

Extended warranty for parts and labor

We are local, based in the New York City

Fully-stocked trucks (our technicians have large inventory of major parts in stock in our vans)

Free service call if we do the job