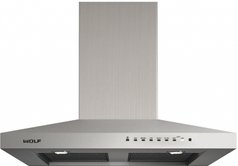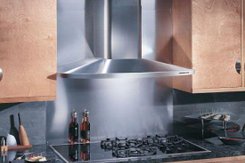 WOLF RANGE HOOD PARTS WE FIX AND REPLACE
Grease filters
Light switches
Transformers
Printed circuit boards
Control boards
Control panels
Blowers
Wolf range hood does not turn on
Wolf range hood is excessively noisy
Wolf range hood does not provide adequate ventilation
Wolf hood emits burning smell or other odors
Wolf hood has come away from the wall
Wolf hood has faulty buttons
Wolf hood blower does not start
Wolf hood has motor issues
Wolf hood wires are loose or melted
Hood lights, buttons do not work
Water drips out of range hood
Range hood blower does not work
Hood control panel will not light up or function
Wolf hood vibrates while working
Wolf hood has weak extraction
Wolf hood tripping the electrics
And many more
WOLF RANGE HOOD PROBLEMS WE SOLVE
Wolf under-cabinet hoods

Wolf downdraft hoods

Wolf outdoor hoods

Wolf ceiling mount hoods
With powerful multi-speed blowers to whisk away smoke and odors, along with halogen lighting to elegantly illuminate cooking areas, Wolf ventilation offers a vast array of useful, attractive options engineered to enhance any kitchen design. Subzero and Wolf Services specializes in repairing all kinds of range hoods.
Every now and then, a range hood can stop working and fill your kitchen with smoke. Cooking grease, vapor, and smoke can stick to and damage cabinetry and paint. It can even cause the growth of molds!
If you see your Wolf hood malfunctioning then Subzero and Wolf Service is your first destination.
Ventilation hood repair is generally a quick and simple process, and our team of fully trained technicians can carry out all work in an efficient manner, getting your vital kitchen ventilation system operational again as quickly as possible. We have the skill and experience necessary to offer the highest quality hood repair service to customers throughout New York City and its boroughs.
Whether ducted, non-ducted or recirculating, our experts will get it working properly. Under cabinet hoods, integrated microwave range hoods, and custom built are no problem for our highly skilled technicians either. Wall-mounted and island canopy chimney hoods, as well as downdraft hoods, are no issue either.
There are lots of reasons why your range hood may be not functioning well and causing the issues listed above:
The location of a kitchen exhaust fan can sometimes cause the wiring to melt. The wires can also become loose or frayed.

A build-up of condensation in the kitchen exhaust fan can result in moisture dripping from it and causing staining to the surface beneath.

The fuse may be blown and tripping the circuit breaker

The most popular reason is broken fan blade, kitchen exhaust fan motor, or blower motor that has stopped working.
These things all signify possible range hood issues. That's why it is so critical to call technicians right away, whenever you notice that your ventilation hood is malfunctioning.
Blower housings
Exhaust fan motors
Blower blades
Lights and sockets
Bulbs and halogen lights
Electronic circuit boards
Electronic touch controls
Capacitors
Switch membranes
Motor assemblies
Light housings
Switch box assemblies
Speed control units
And many more
So, if you are having issues with your range hood do not wait, invite one of certified technicians from Sub-zero and Wolf Services to get your ventilation hood, exhaust fixed and join thousands of happy customers all around New York City. Results are very satisfying!
Sub-zero and Wolf Service will get your Wolf range hood back up and running quickly so you can move on with your day and start enjoying your kitchen again.
Call us today to schedule your range ventilation hood, exhaust service or repair!
SERVICE AREAS OF
SUB-ZERO AND WOLF SERVICES
Manhattan (Lower East Side, Civil District, Tribeca, Financial District, Battery Park City, East Village, West Village, Greenwich Village, SoHo, Bowery, Midtown, Upper East Side, Upper West Side, Harlem, Hells Kitchen, Chelsea, Union Square, Gramercy Park and others)
Brooklyn (Williamsburg, Park Slope, Brooklyn Heights, Dumbo, Fort Greene, Crown Heights, Bay Ridge, Greenpoint, Carrol Gardens, Cobble Hills, Downtown Brooklyn, Flatbush, Prospect Heights, Boerum Hill, Bedford-Stuyvesant and others)
Queens (Long Island City, Astoria, Woodside, Sunnyside, Forest Hills, Rego Park, Jackson Heights, Kew Gardents, Flushing, Fresh Meadows, Jamaica Estate and others)
Staten Island, Bronx, Nassau country and Westchester County.
TYPES OF WOLF RANGE HOODS WE SERVICE
Wolf ducted range hoods

Wolf non ducted range hoods

Wolf wall hoods

Wolf island hoods
WHY CHOOSE
SUB-ZERO AND WOLF SERVICES
Over 15 years of experience in the industry

Certified, trained and insured technicians

Flat rate pricing (No hourly rates, no extra charges for late or extra hours or weekends)

Same day repair services

90 percent of repairs done on initial visit

Flexible and convenient appointments

Profesional 24/7 customer service

No payment until your appliance is fixed

Extended warranty for parts and labor

We are local, based in the New York City

Fully-stocked trucks (our technicians have large inventory of major parts in stock in our vans)

Free service call if we do the job
WE WILL PROVE WE ARE DIFFERENT
NEED YOUR RANGE HOOD REPAIRED?
WOLF VENTILATION HOOD REPAIR
Proper ventilation is one of the most important factors in a kitchen. Your range hood is an integral part of your ventilation system, so if it is not working properly, your air quality suffers.
As professional stoves increase higher BTU output, there is an important need for more powerful venting.
Wolf range hoods help to remove smoke, steam, and odors produced when cooking. They are considered as one of the best among the professional hood brands.